Speaking, Meeting, and Conference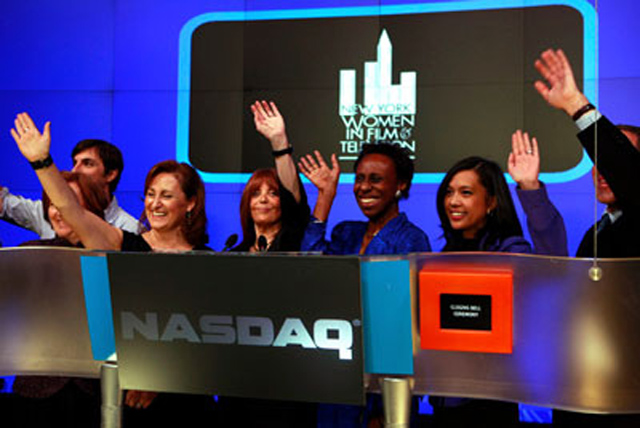 UPCOMING SPEAKING ENGAGEMENTS
AAA-ICDR Dispute Resolution Center,
150 East 42nd Street, 17th Floor, New York, NY
April 6, 2022
Intellectual property disputes are complex matters, requiring a highly specialized knowledge base. And resolving such disputes often involves more than a monetary payment. Moreover, confidentiality is frequently paramount. Accordingly, ADR can be an ideal fit.
This panel will discuss when and how ADR makes sense in IP disputes, focusing on advantages of confidentiality, the ability to structure a settlement through mediation, using mediation and arbitration together, challenges related to injunctive relief, dealing with IP trolls, etc. The panel will include:
Usher Winslett , Moderator
Oliver Armas
Laverne Berry
Kathleen E. (Katie) McCarthy
Jeffrey T. Zaino
To register for this complementary program and reception, email Taryn Hyson at hysont@adr.org. Indicate if attending in person or remote.
Selected Speaking Engagements
NYS Bar Association
January 19, 2021
"EASL Annual Meeting Entertainment Panel- Dispute Resolution in the Entertainment Industry in the Time of Corona Virus and Beyond"
NYWIFT
October 20, 2020
"NYWIFT Creative Workforce Summit"
NYS Bar Association
September 10, 2020
"Voting Rights & Voter Suppression: 100 Years After the 19th Amendment "
Capturing The Flag Screenings
Past virtual Screenings & PBS Broadcast Dates
October 23, 2020 to October 25, 2020
"Special Encore Screenings & Best of Voting Rights Panels"
October 21, 2020
"Local PBS Broadcast on KPJK/Northern California Public Media"
October 21, 2020
"Local PBS Broadcast on WNET/NJTV"
October 19, 2020
"Local PBS Broadcast on WNET/NJTV"
October 17, 2020
"Metrograph Cinema, We the People: The Shoestrings of Democracy Film Series"
October 17, 2020
"Local PBS Broadcast on WNET/Thirteen"
October 13, 2020
"National Latinx Coalition Screening hosted by LUCHA Arizona, Mi Familia Vota, The New Florida Majority, Poder Latinx, Poder NC Action, and UnidosUs."
October 8, 2020
"National LGBTQ Coalition Screening hosted by Equality Federation, GLAAD, National LGBTQ Task Force, National Center for Transgender Equality, The Center, Equality NC, Congregation Beit Simchat Torah with panel moderated by Rep. Deb Butler."
October 8, 2020
"Local PBS Broadcast on WNET/WLIW"
October 6, 2020
"White River Indie Films Screening and Panel on Race & U.S. Elections"
October 6, 2020
"Illinois Screening hosted by Heartland Community College, Illinois State University, Illinois Wesleyan University, and the McLean County League of Women Voters"
October 5, 2020
"Screening and Panel hosted by Vote.org"
September 26, 2020
"105th Annual Meeting and Conference of the Association for the Study of African American Life and History."
September 24, 2020
"Screening and Panel hosted by the Andrew Goodman Foundation, Common Cause, Feminist Majority Foundation, Girls Learn International, Ms. Magazine and The Civics Center."
September 21, 2020
"PEN America Screening and Conversation with Jeffrey Toobin, Suzanne Nossel, Laverne Berry and Steve Miller."
September 16, 2020
"North Carolina Screening and Conversation with Reverend Dr. William J. Barber II and Rep. Deb Butler (NC Democratic Whip), hosted by County to County, Durham Democratic Women, Indivisible NC, Indivisible NC District 9, Neighbors on Call, Orange County Democratic Party, and Team4NC."
September 10, 2020
"NY State Bar Association Event and Panel with Eliza Sweren-Becker of Brennan Center for Justice and Susan Goodier, PhD."
August 30, 2020
"Screening and Panel hosted by Minnesota Doctors for Health Equity with Sakina Naqvi, Alister Martin (VotER), Rep. Kelly Morrison (House District 33B), and Alec Karakastsanis."
August 29, 2020
"Democrats Abroad Americas Screening and Discussion."
August 23, 2020
"Democrats Abroad Europe Screening and Panel with the Global Black Caucus, Women's Caucus and LGBTQ+ Caucus."
August 22, 2020
"Democrats Abroad Asia Screening and Panel."
August 20, 2020
"Delta Phi Epsilon Screening and Panel."
August 19, 2020
"North Carolina State Screening and Town Hall with ACLU of NC, Democracy NC, Durham for All, Emancipate NC, Equality NC, Latinos United for Progress, NC Congress of Latino Organizations, NC NAACP, NCCU School of Law, American Constitution Society at NCCU Law, Poder NC Action , Southern Coalition for Social Justice, and You Can Vote."
August 2, 2020
"Screening and Discussion with Markers for Democracy."
July 16, 2020
"Screening & Panel hosted by the Feminist Majority Foundation, Ms. Magazine, Girls Learn International and The Civics Center moderated by Michele Goodwin with special guest Myrna Perez of The Brennan Center for Justice."
June 10, 2020
"New York State Screening & Town Hall with Common Cause NY with The LGBT Community Center, Center for Law and Social Justice, Let NY Vote and the Brooklyn Voters Alliance."
May 28, 2020
"Force Multiplier Screening to Benefit Democracy NC and You Can Vote."
virtual festival
March 27, 2020 & March 28, 2020
"Thin Line Fest"
IN-PERSON SCREENINGS and #CaptureTheCampuS Tour (partial List)
Eugene, OR
March 5, 2020
"Encircle Film Series"
Wilton, NH
February 9, 20
"Sunday Doc Film Series / Wilton Town Hall Theatre"
New York, NY
November 12, 2019
"Hunter College CUNY"
Winston-Salem, NC
November 8, 2019
"Parkway United Church of Christ / Democracy NC"
Reading, PA
November 2, 2019
"Reading FilmFest"
Apple Valley, MN
November 1, 2019
"DFL SD57 Progressive Movie Night"
Frankfort, KY
October 29, 2019
"Paul Sawyier Public Library"
Elon, NC
October 24, 2019
"Elon University"
Omaha, NE
October 22, 2019
"Metropolitan Community College"
Melville, NY
October 14, 2019
"New York State Democratic Committee Meeting"
Atlanta, GA
October 12, 2019
"Morehouse College Human Rights Film Festival"
Raleigh, NC
October 7, 2019
"African Diaspora Film Series / NC State University"
Reading, PA
October 4, 2019
"First Unitarian Universalist Church of Berks County"
Dryden, NY
September 17, 2019
"Tompkins Cortland Community College"
Ithaca, NY
September 16, 2019
"Democracy Reform Ranking Project / St. Catherine's of Siena"
Cambridge, MA
August 18, 2019
"Swing Left Greater Boston"
New Paltz, NY
August 13, 2019
"Democracy Reform Ranking Project / Elting Memorial Library"
St. Paul, MN
August 9, 2019
"FairVote Minnesota / FilmNorth"
Pasadena, CA
August 8, 2019
"Conscientious Projector / Armory Center for the Arts"
New York, NY
July 15, 2019
"Carnegie Democracy Program Brown Bag Screening"
Springfield, IL
June 26, 2019
"Lincoln Library"
Winston-Salem, NC
June 20, 2019
"Parkway United Church of Christ / Democracy NC"
London, UK
June 14, 2019
"Democrats Abroad U.K. / London School of Economics & Political Science"
Brewster, MA
May 3, 2019
"First Parish Brewster Unitarian Universalist Church"
Cortland, NY
April 28, 2019
"Democracy Reform Ranking Project / League of Women Voters of Cortland County"
New York, NY
April 22, 19
"PEN America / Museum of Modern Art"
Wellfleet, MA
April 20, 2019
"Wellfleet Public Library"
Delhi NY
April 14, 2019
"Get Woke! Film Series & Conversations on Race"
Winston-Salem, NC
April 11, 2019
"Parkway United Church of Christ"
Palm Springs, CA
April 5, 2019
"AMDOCS Encore Screening"
Palm Springs, CA
April 1, 2019
"AMDOCS Film Festival"
Houston, TX
March 27, 2019
"Houston Community College"
Astoria, NY
March 24, 2019
"Queens World Film Festival / Museum of the Moving Image"
Durham, NC
February 23, 2019
"TEDxDuke"
Glen Falls, NY
February 19, 2019
"20th Annual African American Film Forum / Glen Falls NAACP"
Loves Park, IL
February 19, 2019
"League of Women Voters of Greater Rockford"
Elmira, NY
February 13, 2019
"Park Church Meaningful Movie Series"
Gainesville, FL
January 24, 2019 to February 3, 2019
"Hippodrome Theatre"
Waukesha, WI
January 21, 2019
"Waukesha Public Library"
Fayetteville, NC
January 19, 2019
"Democracy Fayetteville Coalition"
Toledo, OH
January 9, 2019
"Democracy Reform Ranking Project"
LaCrosse, WI
January 3, 2019
"Democracy Reform Ranking Project"
Salem, OR
December 18, 2018
"Salem Progressive Film Series"
Asheville, NC
December 14, 2018
"Unitarian Universalist Church"
Ithaca, NY
December 12, 2018
"Democracy Reform Ranking Project"
St. Louis, MO
November 10, 2018
"St. Louis International Film Festival"
Hadley, MA
November 10, 2018
"Mount Holyoke College"
Raleigh, NC
November 5, 2018
"North Carolina State University"
New York, NY
November 4, 2018
"New York Society for Ethical Culture"
New York, NY
October 30, 2018
"Barnard Center for Research on Women"
Milwaukee, WI
October 26, 2018 to October 31, 2018
"Milwaukee Film Festival"
Milwaukee, WI
October 26, 2018
"Marquette University"
Cleveland, OH
October 25, 2018
"Case Western Reserve University"
Iowa City, IA
October 23, 2018
"University of Iowa Public Policy Center"
Washington, DC
October 23, 2018
"John Brademas Center"
New York, NY
October 19, 2018
"Margaret Mead Film Festival"
Minneapolis, MN
October 18, 2018 to October 20, 2018
"Walker Art Center Cinema"
Durham, NC
October 18, 2018
"Full Frame Road Show"
Minneapolis, MN
October 17, 2018
"Augsburg University"
Minneapolis, MN
October 17, 2018
"Minneapolis Community and Technical College"
Worcester, MA
October 16, 2018
"College of the Holy Cross"
Kansas City, MO
October 15, 18
"National Archives Public Programming"
Falmouth, MA
October 13, 2018
"Film Falmouth"
Portsmouth, NH
October 12, 2018 to October 13, 2018
"New Hampshire Film Festival"
Amherst, MA
October 11, 2018
"University of Massachusetts"
Durham, NC
October 10, 2018
"Duke University"
New York, NY
October 9, 2018
"CUNY Baruch / Marxe School of Public & International Affairs"
New Haven, CT
October 4, 2018
"Yale University"
Cambridge, MA
October 3, 2018
"Harvard Institute of Politics"
New York, NY
October 1, 2018
"NYU Skirball"
Cincinnati, OH
September 27, 2018
"University of Cincinnati"
Lexington, KY
September 26, 2018
"University of Kentucky"
Provincetown, MA
September 23, 2018 to September 27, 2018
"Waters Edge Cinema"
Ossining, NY
September 20, 2018
"Ossining Documentary & Discussion Series"
Winston-Salem, NC
September 18, 2018
"Wake Forest University"
Oxford, MS
September 17, 2018
"University of Mississippi"
Newburyport, MA
September 15, 2018
"Newburyport Film Festival"
Oneonta, NY
September 14, 2018
"TEDxOneonta"
Woods Hole, MA
August 1, 2018
"Woods Hole Film Festival"
Minneapolis, MN
July 12, 2018
"FilmNorth Forum"
Florence, Italy
June 26, 2018
"Democrats Abroad Florence"
Provincetown, MA
June 15, 2018 to June 17, 2018
"Provincetown Film Festival"
Durham, NC
April 8, 2018
"Full Frame Documentary Film Festival"
New York City Bar
May 17, 2017
"Investments and the role of Not for Profit Sponsorships"
Ms. Foundation for Women
March 10, 2016
"Women Making Films and the Power to Provoke Change"
New York City Bar
April 18, 2016
"Important Things for Entertainment Counsel to Know about ADR"
American Bar Association Forum on the Entertainment and Sports Industries
October 8-10, 2015
"Big Traps and Fine Print: What Production Lawyers Need to Know About Union/Guild Agreements"
Brooklyn Film Festival Workshop
April 21, 2015
"Making Movies: Business Basics"
Benjamin N. Cardozo School of Law
April 15, 2015
"Alternative Dispute Resolution In Music, Film & TV"
The New York City Bar Association
October 17, 2012
"Mediation Settlement Day, Kick-off Event"
New York Women in Film & Television
October 12, 2011
"Breaking Up is Hard to Do"
Alliance of Resident Theaters
July 25, 2011
"Contracts, Insurance and Avoiding Lawsuits"
Writers Guild of America
August 30, 2010
"Web Series Summer Camp Workshop"
Directors Guild of America
March 18, 2010
"Ethnic Diversity Steering Committee"
American Bar Association
February 18-21, 2009
"Arbitration Training Conference"
American Arbitration Association, mock mediation/discussion
October 21, 2005
"Ms. Lotta Talent v. Starstruck Management Associates"
Law Offices of Herzfeld & Rubin, New York, NY
January 18, 2005
"Ethical Considerations for Advocates in B2B Mediation"
Entertainment, Arts and Sports Law Section of the NYS Bar Association, Fall Meeting
October 30, 2004
"Legal Issues in Producing and Distributing Television Programming"
American Arbitration Association, New York, NY
October 27, 2004
"Optimizing the Hearing in Arbitration"
Hamptons International Film Festival
October 21, 2004
"Copyright Laws: How Do You Know It's Yours?"
New York Women in Film
April 15, 2004
"Digital Dilemma: Legal Issues in the Digital World"
New York City Bar
April 24, 2003
"ADR in the Entertainment Industry"
Volunteer Lawyers for the Arts, ADR in the Entertainment Industry Symposium, Benjamin Cardozo School of Law, 2002
February 26, 2003
"Introduction of Mediation for the Entertainment Industry"
Entertainment ADR Committee of the ABA Section on Dispute Resolution, Offices of Kaye, Scholer
July 11, 2002
"Alternative Dispute Resolution in the Entertainment Industry"
Law Offices of Loeb & Loeb and Moses & Singer
2002
"Introduction to Alternative Dispute Resolution for Entertainment"
New York Women in Film & Television, the Independent Feature Project and the Entertainment, Arts and Sports Law Section of the NYS Bar Association, Fordham Law School
January 14 and 15, 2000
"From Development to Distribution: The Business and Legal Affairs of Independent Feature Film Production"
New York Women in Film and Television and the American Arbitration Association
February 29, 1999
"Mediation for the Entertainment Industry: A Discussion & Mock Mediation"